Terdata brochure for Oracle migration

Fully opened inside of tri-fold brochure.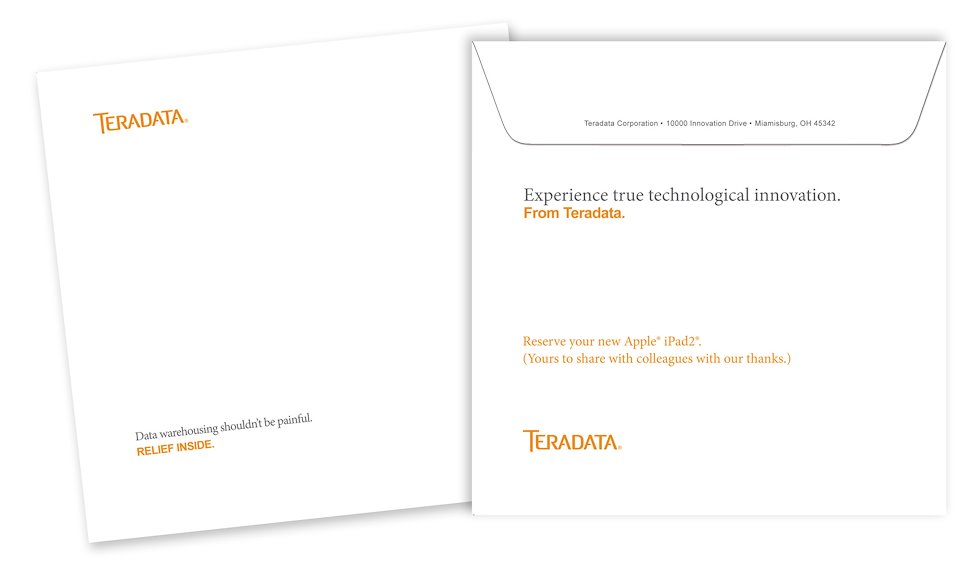 Direct mail outer envelope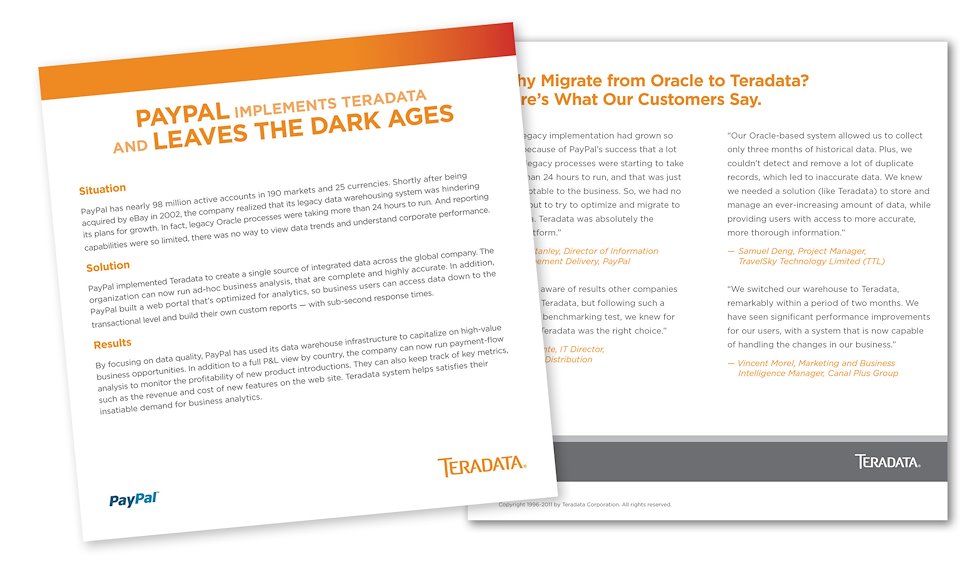 Case study inserted in mail packet.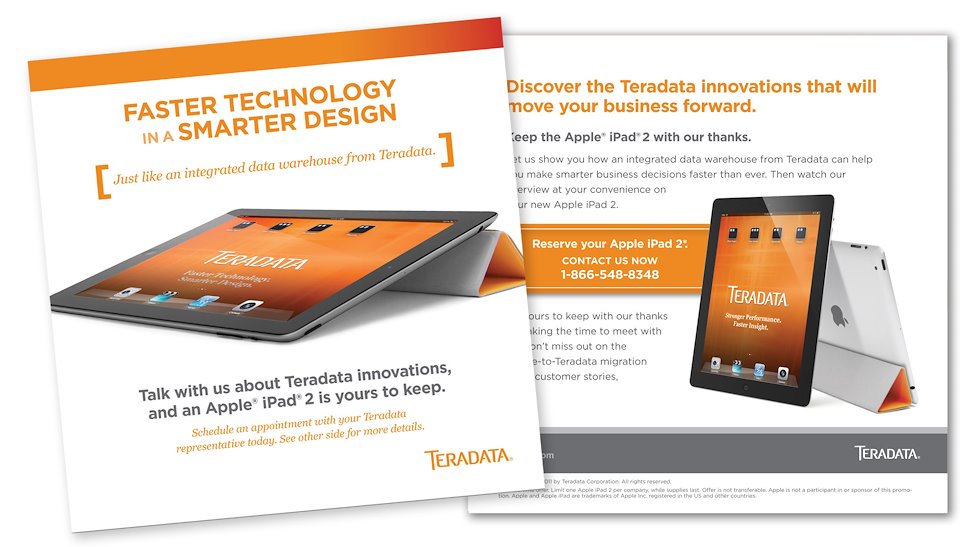 Insert driving customers to a landing page where they register for an appointment with a representative and to get their free iPad.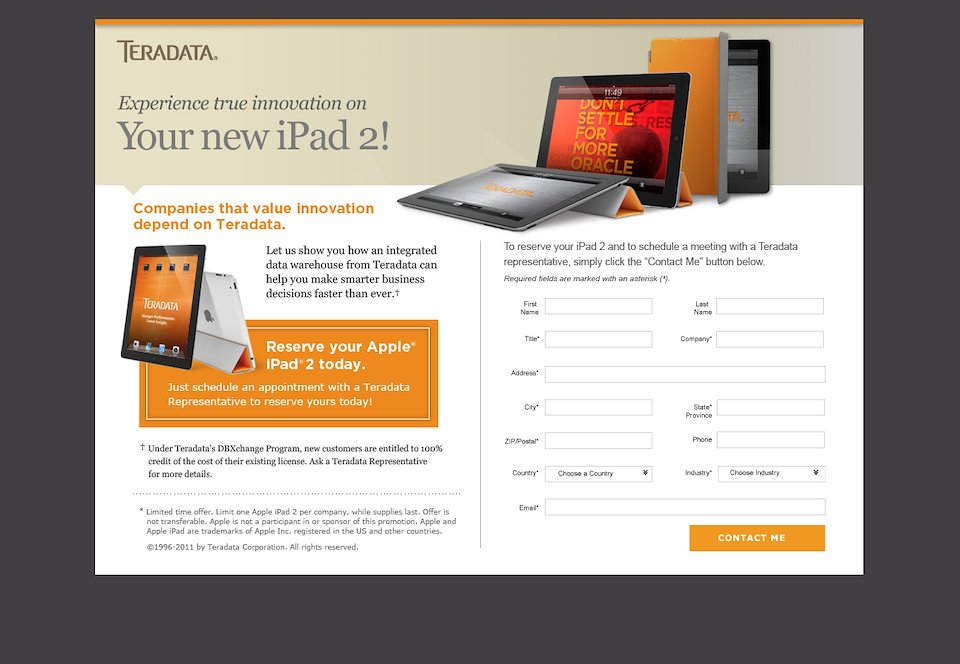 Direct Mail Landing Page for registration and free iPad.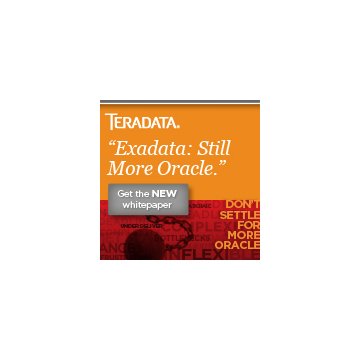 Online banner ad

Online banner ad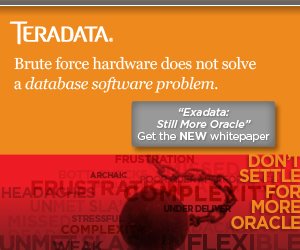 Online banner ad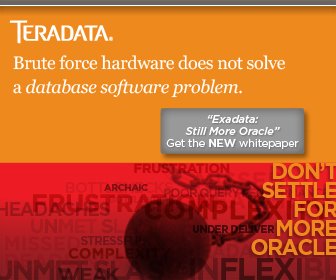 Online banner ad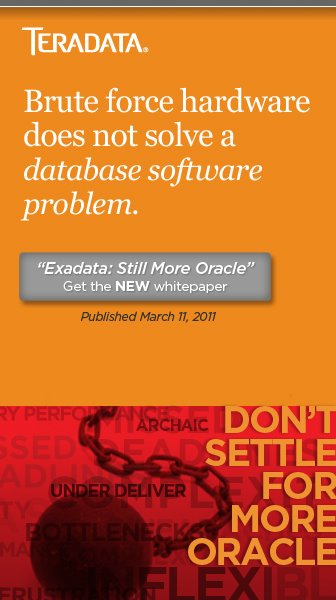 Online banner ad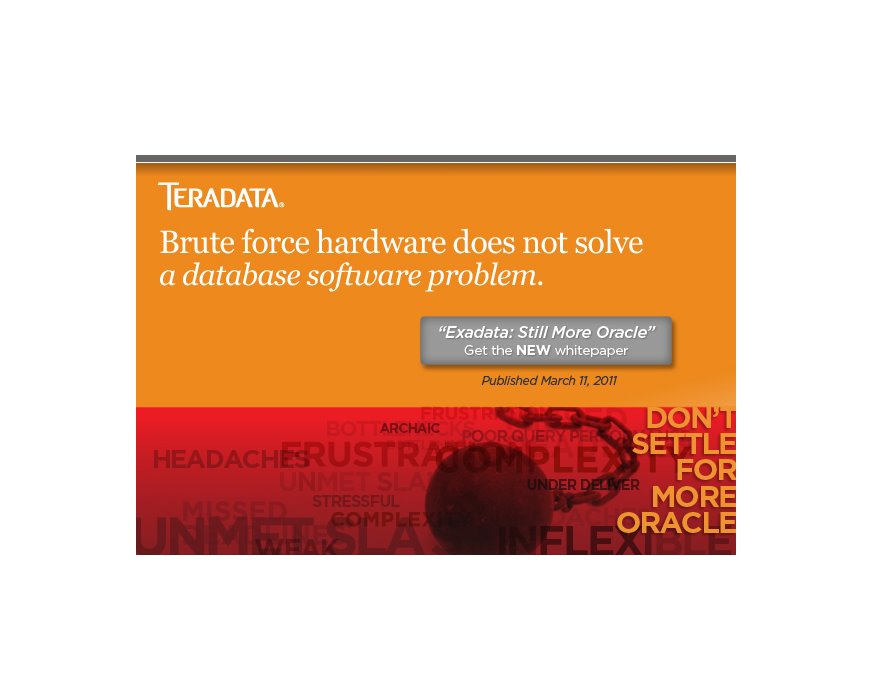 Online banner ad